QD SCAR Style Barrel Extension / Fake Silencer for Airsoft
SKU:

UK-CM-M035

Shipping:

Calculated at Checkout
Why buy from Airsoft Station?
FREE SHIPPINGOn purchases over $149
(lower 48 states)

Returns & WarrantyReturns & Warranty Policy
for 30 days

RAVE reviewsRated 4.6/5 by 35,000+
Happy Customers
Quick detach fake silencer for SCAR style AEGs. This barrel extension easily screws on over the existing SCAR style flash hider on your AEG. Super easy to install or remove. Full metal construction.
Screw on mock silencer
Full Metal Construction
Black Finish
Fits over this type of flash hider (not included):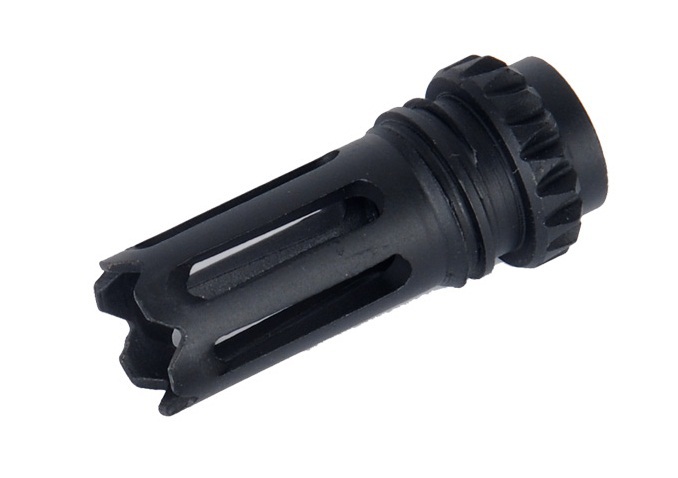 30 Day Return & Warranty